Automotive
Sharing technical advice with you, LEFORT ENGINEERING is your reliable partner to develop specific automotive process equipment.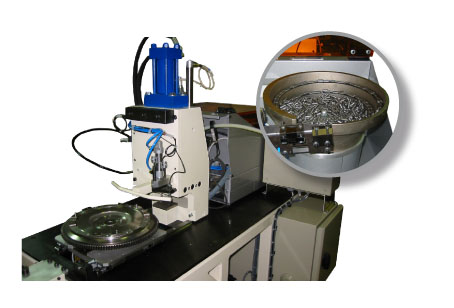 Machine for piston pin automatic mounting
---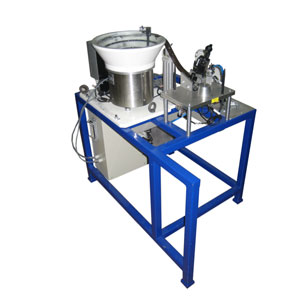 Spacers on plastic part automatic assembling station, in connexion with injection moulding robot
---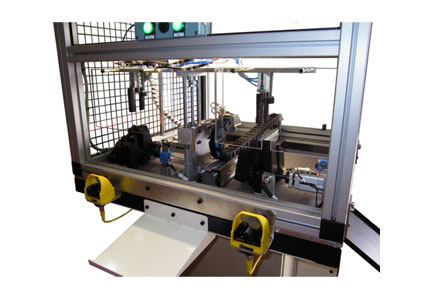 Clip assembling on plastic parts station
---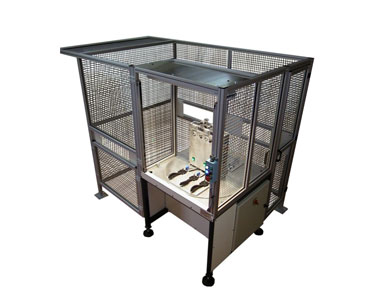 Operator workstation close to injection press : insert parts loading and final component picking
---
Suiting your parts' shape, molds' and picking robots' specifications, we design and manufacture your grippers :
mechanical hand with vacuum grippers
mechanical hand with additional rotating movements
gripper for overmolding process
gripper for inserts molding, with induction heated unit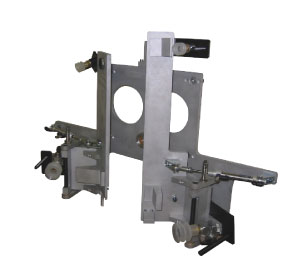 Articulated gripper
---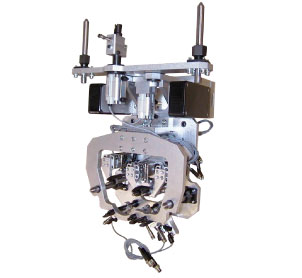 Gripper for inserts molding
---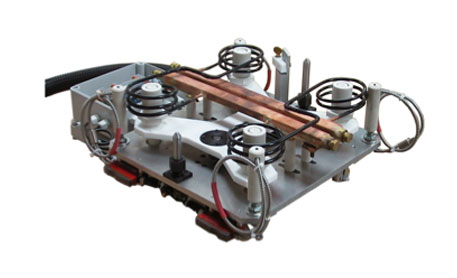 Gripper for inserts molding, with induction heating unit
---
We develop automotive process equipment and grippers to suit of your own needs and requirements.
Do not hesitate to contact us.
Ready to run your projects !